Make Believe Mailer Vol. 27: Nakata Report 2018
I've spent the last three years thinking way more about Yasutaka Nakata than most people probably should. That's just what happens when you write and then edit (again and again) a book focused heavily on his approach to music production. Yet 2018, despite only being three months old, has felt like a bit of a crossroads for one of J-pop's biggest behind-the-board names. So far, he's shared work related to three projects, two of which are his biggest J-pop vehicles and the other being his own solo effort. Ten years ago, Nakata shook up J-pop thanks to his work on GAME and became the rare studio-centric artist to really stand out in the Japanese music industry. That fact alone probably demands check-ins, and here's an early one for this year.

Yasutaka Nakata -- Digital Native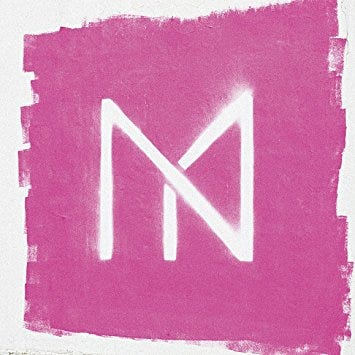 Digital Native is Yasutaka Nakata trying to sound like a bunch of artists who previously tried to sound like Yasutaka Nakata. This isn't that big of a shock -- one of the keys to understanding Nakata is that he loves trends, and he's happy to pivot to whatever the latest style. So now that electronic artists such as Porter Robinson, Madeon and Zedd -- producers who directly or indirectly count Nakata's mid-2000s output as fundamental strands in their own DNA -- have achieved popularity in recent years, he wants to give their sound a whirl. But really, he's dabbling in a distorted version of his own sound. It's a weird listen.

Yet what this solo effort really highlights is an artist in flux. When I talked to to Nakata last fall, a whole bunch of info he dropped surprised me. Like how he apparently just phones up Afrojack to chat sometimes. But what kept leaping to the front of my mind while listening to Digital Native was the revelation that he often just creates instrumental tracks on his laptop now, away from his studio. As he says, a decade ago he did everything in his studio, but now he actually wants to go outside to create. This to me explains the album better than everything else -- this isn't his audition for the main stage at Ultra Japan (that would be Capsule's Wave Runner) but rather a set obsessed with details (though, strangely, also houses his theme song for last year's Ultra Japan).

People sometimes accuse Nakata of doing the same thing over and over again, but in reality he's restless -- give CAPS LOCK a listen and marvel how a major label released an album featuring this on it. But he's really just super busy with mainstream projects, and seemingly opts for formulas with those works to speed things up. Digital Native is a mixed bag, but one where Nakata tries to shake things up with his own sound. And, if nothing else, it features at least one reminder that, when he has the chance to reach a new audience, he can deliver some really sticky pop.

Perfume -- "Mugenmirai"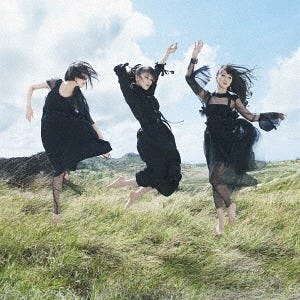 Here's I thought I never would have believed possible before 2018, but one of which I actually believe now: I think Perfume doesn't need Yasutaka Nakata anymore.

The trio's 2013 performance at Cannes marked the moment the group's visuals started moving ahead of their music. A couple weeks back, I watched Perfume's performance of "Reframe," a technological display of a concert. It was one of the most visually stunning live sets I've ever seen. And while the bulk of the show featured Nakata-penned classics, it also featured songs written by different artists -- a handful by sound artist Evala, and a mash-up / remix courtesy of Seiho. And while sounding different than what Nakata usually thinks up, they also worked. So why not dabble in what other artist's think Perfume might sound like, now that the behind-the-scenes person most vital to the group is choreographer MIKIKO?

Perfume's 30th (!!) single "Mugenmirai" backs up this newfound feeling. The intro and verses are pure cinematic rush, strings wrapping around electronics just right and letting the digi-fried singing stand out. Up until the drop, this is a pretty radical shift for the group, and an intriguing new twist. But man, that hook is a total bumble falling squarely on Nakata's shoulders, a stab at future bass release veering too close to imitation (with pots-and-pans-clattering percussion rounding it out). But maybe that doesn't matter, if the tech and dancing is the focus now. If that's the case though...why not mix it up at this point?

Kyary Pamyu Pamyu -- "Kimi No Mikata"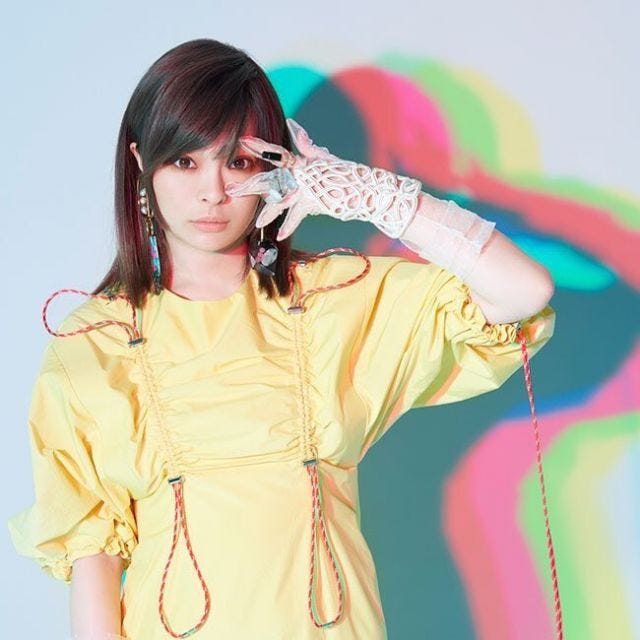 If there's a middle road going forward for Nakata, it's going to involve Kyary Pamyu Pamyu. While she remains a persistent entertainment figure -- her Twitter account alone would guarantee that -- Kyary's musical output has stalled over the last year. Maybe she got too boxed in too the whole "Harajuku kawaii sound" thing, or maybe Nakata just got bored with it. But she's been quiet on the pop front since her attempt to help turn Easter into a marketable holiday (result: TBD).

Forthcoming single "Kimi No Mikata" offers up a sonic image change for Kyary. The playroom touches of previous songs is gone, in favor of an electro-pop reboot complete with heavily filtered vocals. The bounce of her best songs remain, but the individual elements have changed. For Nakata, it's half throwback (leaning in a bit on older Capsule, albeit with more of a mainstream audience in mind) and half a chance to play with new interests (those vocal injections). It's the most promising of the three things he's been involved with so far this year, and shows that his best way forward in J-pop is working with an artist facing similar pop identity issues. News And Views
Oricon Trail For The Week Of March 19, 2018 To March 25, 2018 (don't worry about the last two weeks, it was just AKB and an AKB-adjacent group, didn't miss a thing!)

It's not a new trend exactly, but with Tokyo now inching towards the international spotlight via the 2020 Olympics, more and more J-pop groups are doubling down on traditional Japanese imagery and sound. Matsuri Nine feels the wa on their latest, which topped Oricon by moving over 102,000 copies in its first week. Watch them dress as samurai, do flips and sing over a sorta-kinda traditional synth melody. Or don't watch, because there will be a lot more videos like this coming in the months and years to come.
Perfume's GAME (33 1/3)

My entry in the 33 1/3 Japan series is out now! Get a copy at Bloomsbury or Amazon. All that Nakata stuff above serves as bonus content this week!

Look At Me!
Written by Patrick St. Michel (patrickstmichel@gmail.com)
Make Believe Melodies / Twitter / Facebook